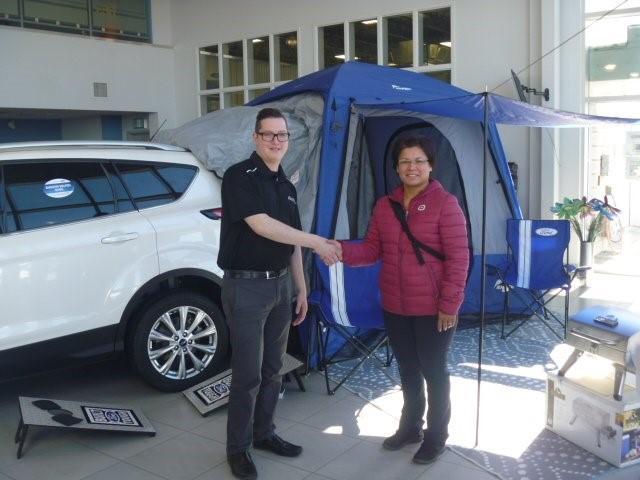 Our sales consultant, Mr Olivier Bacon, congratulate Mrs Jacynthe Collard, winning our contes, WIN A CAMPING SET.
The draw's it among all the customers who have acquired a new Escape between the 1st January to 30 September 2016.
Thank you for trusting La Flèche Auto Ford.
---
Toute l'équipe de La Flèche Auto Ford félicite M. Philippe Tremblay ainsi que M. Jeannot Gauthier tout deux récipiendaire du prix Honneur au Sommet 2015 décerné par Ford du Canada Ltée.